Pediatric Physical Therapy
We believe that holistic physical therapy is the key to healing. Our unique holistic approach addresses physical, emotional, and social components which help you achieve your functional goals. We use a variety of Physical approaches to promote, maintain and restore physical, psychological and social well-being.
Treatment sessions will focus on improving your child's larger movements, used in actions like crawling, rolling, sitting, walking, or running. We'll also work on your child's balance, coordination, strength, and endurance. 

Our role is to evaluate, treat, and offer movement based and play based activities that make movement and function fun and easier for your child.Treatment sessions will be play based one on one activities. We use 

pediatric

 yoga, Brain Gym activities and Tai Chi for Rehabilitation as tools to make the holistic approach fun and more effective.

These activities will focus on improving your child's larger movements, used in actions like crawling, rolling, sitting, walking, or running.

We'll also work on your child's balance, coordination, strength, and endurance. We will work closely with your family and ABA therapist to develop practical activity programs to do at home.
Gross motor function delay
Developing skills that will help your child improve any gross motor delays

Increasing strength and overall muscle tone

Correcting any range of motion dysfunction (from hypermobility to hypomobility)

Teaching correct posture and postural control

Improving endurance 

Addressing any existing musculoskeletal conditions

Developing sensory processing strategies 

Gait training

Teaching proper alignment and positioning of Lower extremities.

Providing and instructing on the use of braces, splints, orthotics and taping
1) 
Gait analysis/training can help:
strengthen your muscles and joints

improve your balance and posture

build your endurance

develop your muscle memory

retrain your legs for repetitive motion

lower your risk of falls, while increasing your mobility
2) Musculoskeletal therapy
Musculoskeletal therapy deals with the connection between the muscles, joints, the skeleton, and how these body parts work together to keep optimal health and wellness. The idea is that when one of these components is damaged the entire musculoskeletal system suffers. Healing of the damaged area brings health to the whole musculoskeletal system and a sense of well-being within the body. This therapy involves evaluation to assess the patient's posture, flexibility, pain, and the health history. Secondly a treatment plan is developed which will include the best technique to manually manipulate the damaged or tense muscles and joints. Third, a home program will be established which may include stretching and exercises to increase flexibility and strength. 
3) Neurodevelopmental therapy
NDT is a neuromuscular and functional reeducation technique which includes neuroplasticity as a basis how the brain can change and reorganize itself and its processes based on practice and experience. This includes facilitation of normal postural alignment and movement patterns, sensory feedback (manual contact, visual integration, somatosensory reinforcement) which  is essential to recover function. Treatment includes looking at the whole person and specific functional needs; as well as compensation patterns.
Postural Alignment Therapy focuses on your body as a whole and treating the underlying cause of your pain and injuries. Many types of chronic pain and injuries are caused by the slow deterioration of your postural systems and the only way to get complete, long-lasting pain relief is by correcting your postural imbalances through exercise therapy, muscle re-education and taping.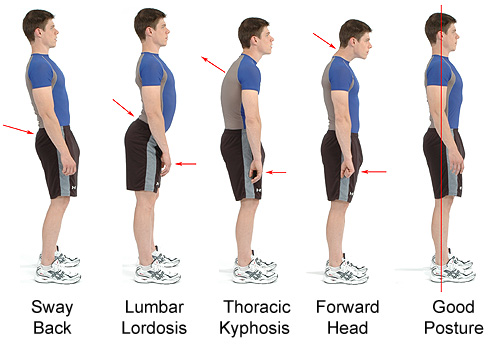 "Moving with Intention for Optimal Living and Learning
Gym exercises
The Brain Gym® program is made up of 26 activities, along with several other movement-based techniques that help address balance, posture, and coordination skills associated with daily life success. Synchronize your system for better comprehension, focus, organization, communication, and emotional health.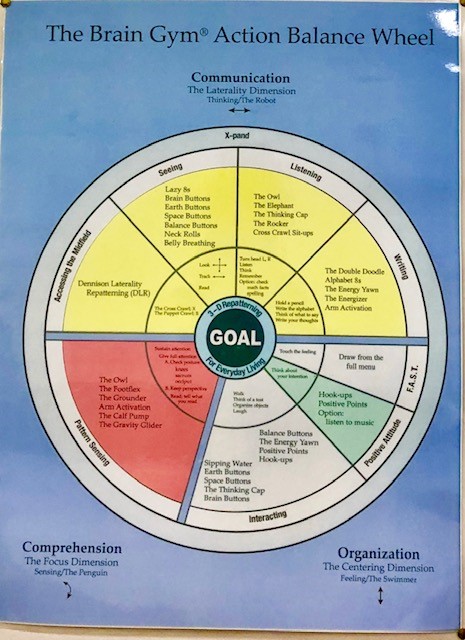 6)  Tai Chi for Rehabilitation
"An Empowering Program" This is an ideal program to aid recovery and an useful tool for their patients. This is based on principles taught by Dr Paul Lam. Dr Lam has combined his medical and tai chi  expertise to create a very effective therapetic tool. Tai chi for Rehabilitation will improve health and wellness to promote function.
Pediatric yoga is employed as a therapeutic tool to address pediatric challenges and promote mindfulness strategies.
Benefits of Yoga
Sustained postures to promote stability
Assists to build strength and muscle tone
Assists to move energy with in
Improve general overall health 
Improve coordination, flexibility, and the ability to relax 
Encourages mindfulness strategies
Smita has authored a children's story book, "Benji Bounces Back" and donated the proceeds from the sale of this book to Trinity Services, Inc., since it is the Illinois affiliate of the National Organization on Fetal Alcohol Syndrome.
The book explains:
What happens in the hospital emergency room after an injury.

How injury assessment and exercises at a physical therapist's office help the healing process.

What physical therapy treatment might require at home.

Terminology a child might need to know.
This book has been featured in Parent magazine as well as the Pediatric LER.
If you think that you or someone you know may benefit from Pediatric Physical Therapy
please call for a free consultation at 815-931-0047
Disclaimer:

The contents of this website are intended for information purposes only.
It is not intended for the purpose of diagnosis or self-treatment for the conditions listed.
Please consult the clinicians at the clinic for diagnosis and advice on treatment options for your condition.
Monday: 10AM–7PM
Tuesday: 9AM–5PM
Wednesday: 10:30AM–7PM
Thursday: 9AM–5PM
Friday: 10AM–7PM
Saturday: 8AM–2PM
Sunday: Closed
1250 N Mill St Suite #102, Naperville, IL 60563 
neurofeedbackhelp
@gmail.com